Retail Store Displays
Endcaps and promotional displays create great brand exposure and sales opportunities. RMS will get your displays to the salesfloor quickly, fully stock, and ensure they remain full throughout the entire promotion.
Why is this service important?
Accurate endcap and display execution is 40% or less on average.
Store displays are expensive. Unfortunately, many never make it to the salesfloor.
Keeping shelves full maximizes sales in these high-traffic locations.
64% of all shoppers say the in-store experience has the greatest influence on their purchase decision.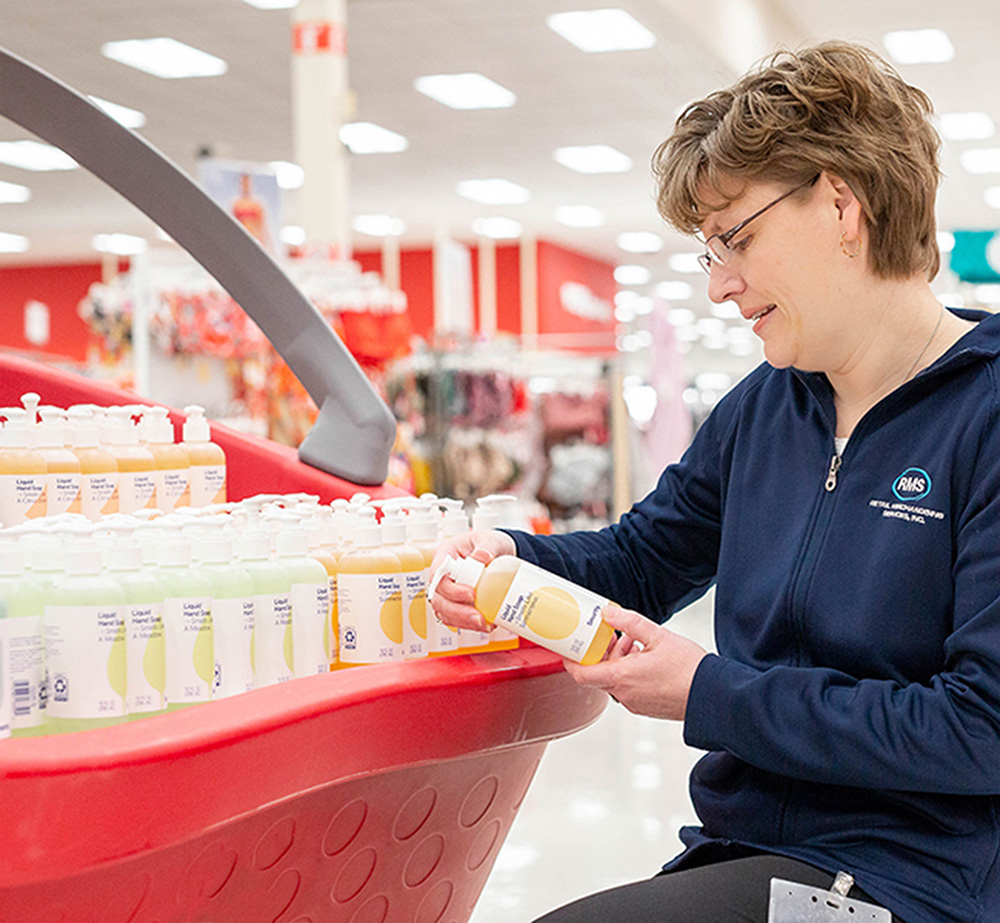 Confirm endcaps and displays have been set correctly.
Locate displays or display fixtures in the backroom.
Set endcaps and displays on the salesfloor.
Stock endcaps and displays with backroom inventory.
Set or replace signage and ISM materials.
RMS Deliverables
Clients are assigned their own experienced account manager. Account managers work with you throughout the entire process to develop your store display strategy and conduct field tests of the service. Your account manager keeps you updated throughout the project with status reports and detailed results.
The RMS compliance team works with the field team to provide best-in-class execution and proof 100% of the photos taken to ensure accuracy and thoroughness. RMS delivers three reports as part of our store display service. Two are summary reports of progress and findings and the final report includes store-level detail and is delivered within 48 hours of service completion.
Case Study
The client had multiple brands being set in the Toy Department. RMS installed 3 ISM pieces and serviced multiple brands across 1500 Target stores.
Read More