Scan-Based Trading (SBT) Program Management
RMS is an experienced scan-based trading merchandising company. We manage retail execution for multiple SBT programs including toys, media, eyeglasses and jewelry. Getting your products from the receiving dock to the salesfloor, reporting accurate inventory counts, and keeping items organized and priced correctly is a high priority. RMS handles all facets of SBT retail execution from initial sets to ongoing inventory management.
Why is SBT important?
Superior retail inventory management is critical to any Scan-Based Trading program. Since retailers do not own SBT inventory, they will not typically stock, set a planogram, or price the products. A retail merchandising partner with a tight, reliable SBT management process ensures inventory gets to the salesfloor on time, is planogrammed in a neat and engaging way, and is priced correctly.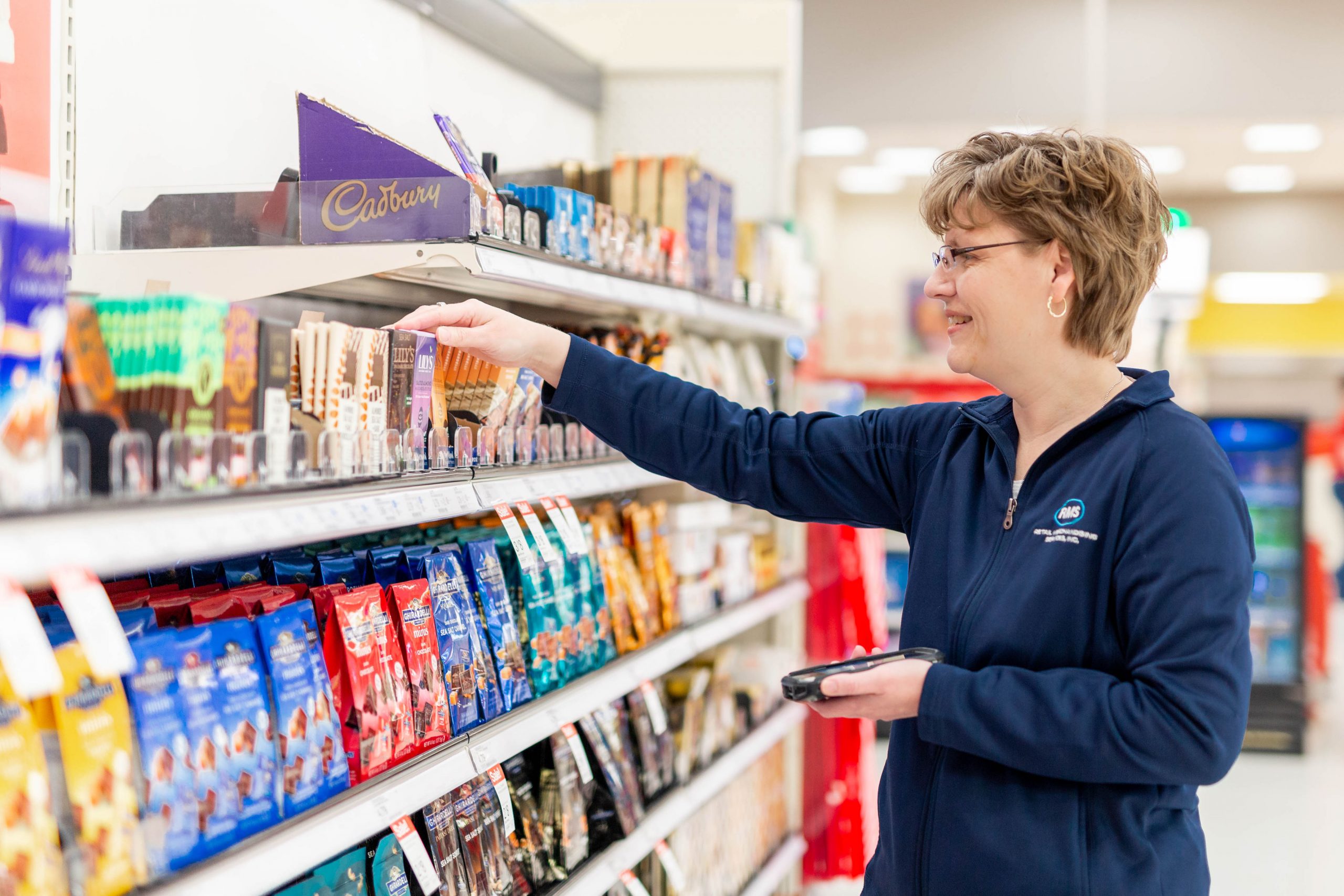 Typical SBT program tasks
Locate and stock client's product on the salesfloor.
Set planograms and make planogram revisions.
Print and maintain shelf tags.
Place promotional signs.
Report physical inventory.
Pull and return defective items.
Take photos.
Return products.
RMS Deliverables
Clients will be assigned their own experienced account management team. Account managers work with you to develop the right service to execute your specific Scan-Based Trading program. They will collaborate to create the tasks, build the reporting to provide the required information, and develop the visit frequency to align with your expected shipments. The account manager is the primary point of contact for the entire program and will build in flexibility to make the program successful.
The RMS compliance team works with the field team to provide best-in-class execution and Proofs 100% of the photos taken during all program services to ensure accuracy and thoroughness.
Case Study
During a continuity service for an entertainment software client, RMS merchandisers realized the client's logistics provider had not correctly priced newly arriving DVD's. The issue was identified in the entire three-hundred store Menard's retail chain and reported to the client.
Read More