In-Store Marketing Execution
In-store marketing engages customers and helps your product stand out from the competition. Whether it's shelf signage, displays, or other point-of-purchase materials, RMS can help with your ISM programs.
Why is in-store marketing execution important?
In-store marketing can increase sales by as much as 20%.
70% of purchase decisions are made at the point of sale. Make your product stand out from the competition.
64% of all shoppers say the in-store experience has the greatest influence on what they choose to purchase. Make sure your product is engaging to the customer.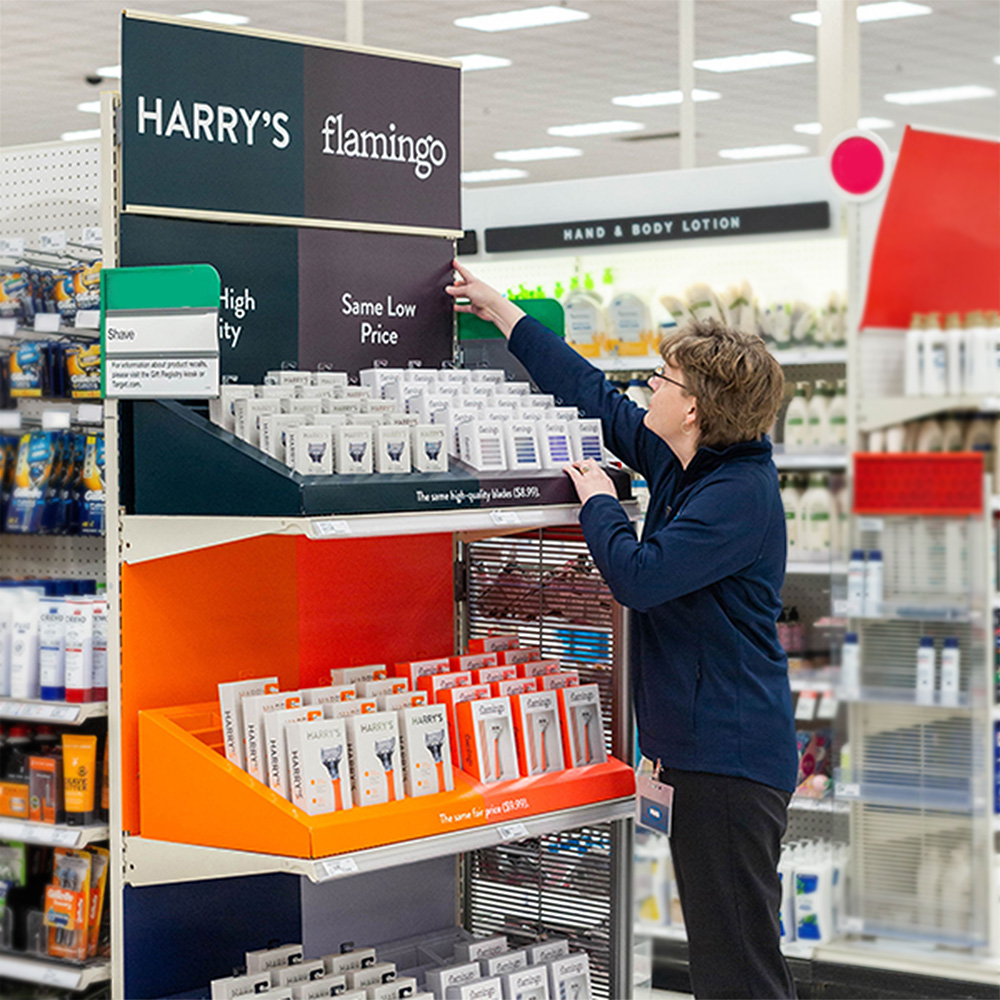 Placement of signage, displays, or other retailer-approved point of purchase (POP) material.
Audit of existing signage and displays for placement and condition of items.
Removal or transition of in-store marketing materials and displays.
Stock shelves to capacity from backroom inventory.
RMS Deliverables
Clients are assigned their own experienced account management team. Account managers work with you throughout the entire process to develop your ISM strategy and conduct field tests of the service. Your account manager keeps you updated throughout the project with status reports and detailed results.
The RMS compliance team works with the field team to provide best-in-class execution and Proofs 100% of the photos taken to ensure accuracy and thoroughness. RMS delivers three reports as part of our in-store marketing service. Two are summary reports of progress and findings and the final report includes store-level detail and is delivered within 48 hours of service completion.
Case Study
An American manufacturer of underwear launched their new logo/brand in a large national retailer causing all existing hangtags/marketing pieces to be outdated. The new logo/brand update affected six different product categories in the retailer nationwide. RMS partnered with the manufacturer to ensure the transition to the new logo/brand was executed accurately and timely.
Read More