Merchandising You Can Trust
Retailers select Preferred Service Providers (PSPs) as their go-to partners to perform third-party services inside stores. PSPs are granted access to areas and resources that others are not, allowing them to provide services and insights not available to other companies. Retailers are highly selective in choosing their PSPs, and being designated as a Preferred Service Provider doesn't happen overnight. RMS has worked relentlessly over three decades servicing retail as a trusted merchandising partner.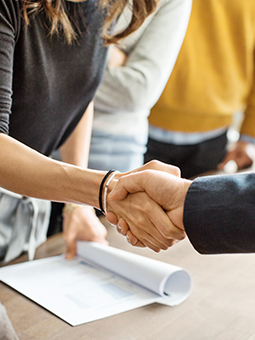 Our Premier Partnerships Include:
RMS is proud to be a preferred partner to Target and one of only a few official Target PSPs. As a preferred partner, RMS merchandisers have access to critical store resources and spend over 500,000 hours annually servicing Target stores. Preferred partner designation results in a higher level of execution, more efficient service, and the ability to collaborate with Target team members seamlessly on tasks like store voids and inventory count adjustments.
Access and Log-on credentials to Target's MyDevice inventory system
Backroom Certified
Corporate Store Operations relationships
Learn More
Merchandisers in all 50 states
RMS services many different retailers across the country and has a tried-and-true process to scale to new retail partners based on our clients' needs.
Learn More